Sección Maestros y Autores
Cynthia Bourgeault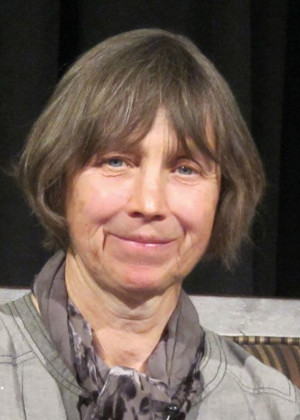 Cynthia Bourgeault es una mística moderna, sacerdote episcopal, escritora y directora de retiros internacionalmente conocida. Cynthia divide su tiempo entre la soledad en su ermita junto al mar en Maine y un itinerario exigente que viaja por todo el mundo para enseñar y recuperar el camino cristiano contemplativo y de sabiduría.
Cynthia ha sido una defensora desde hace mucho tiempo de la práctica meditativa de la Oración Centrante y ha trabajado en estrecha colaboración con otros maestros y colegas, incluidos Thomas Keating, Bruno Barnhart y Richard Rohr. Ha participado activamente en numerosos diálogos y eventos interespirituales con luminarias y líderes como A.H. Almaas, Kabir Helminski, Swami Atmarupananda y Rami Shapiro.
Cynthia es miembro del Consejo Contemplativo GPIW (Global Peace Initiative for Women) y recibió en 2014 el premio Voces Contemplativas del Shalem Institute. Es directora fundadora de The Contemplative Society y de Aspen Wisdom School. Ella continúa contribuyendo con La Sociedad Contemplativa en su papel de instructora principal y asesora.
Además de su último libro, The Heart of Centering Prayer, Cynthia es autora de otros ocho libros: The Holy Trinity and the Law of Three, The Meaning of Mary Magdalene, The Wisdom Jesus, Centering Prayer and Inner Awakening, Mystical Hope, The Wisdom Way of Knowing, Chanting the Psalms, y Love is Stronger than Death. También ha escrito o contribuido en numerosos artículos y cursos sobre la vida espiritual cristiana.
Cynthia Bourgeault es actualmente una de los miembros principales de la facultad en The Living School for Action and Contemplation.
Recursos:
Libros - Publicaciones:
En español
En inglés
Selección de textos / enseñanzas:
Artículos y Entrevistas:
Otros recursos / Vídeos...:
---
Webs, blogs, enciclopedias, redes sociales:
Libros de Cynthia Bourgeault en español
maría magdalena

descubriendo la mujer del corazón del cristianismo
Obelisco (2019)
¿Fue una mujer el discípulo más importante de Jesús? A partir de esta pregunta, fundamental para entender la evolución de la exégesis cristiana en los últimos años, Cynthia Bourgeault elabora un análisis meditado y provocativo de las pruebas disponibles que remiten a la posibilidad... / leer más